Around this time of the year, temperatures begin to drop and snow falls across most of the country. As we bundle up for warmth, it's important to remember our furry friends, too; remember if you're cold, they just might be, too. The East Coast and the South have currently been hit with a devastating winter storm, affecting areas that would usually never see snowfall. And every year in the news, there are numerous cases where animals are found dead and left out in extreme cold. Experts are warning pet parents more than ever to take the necessary steps in caring for their pet this winter. It's important to be aware of the signs that a pet is cold, precautions you should take, and resources available for you and your pet.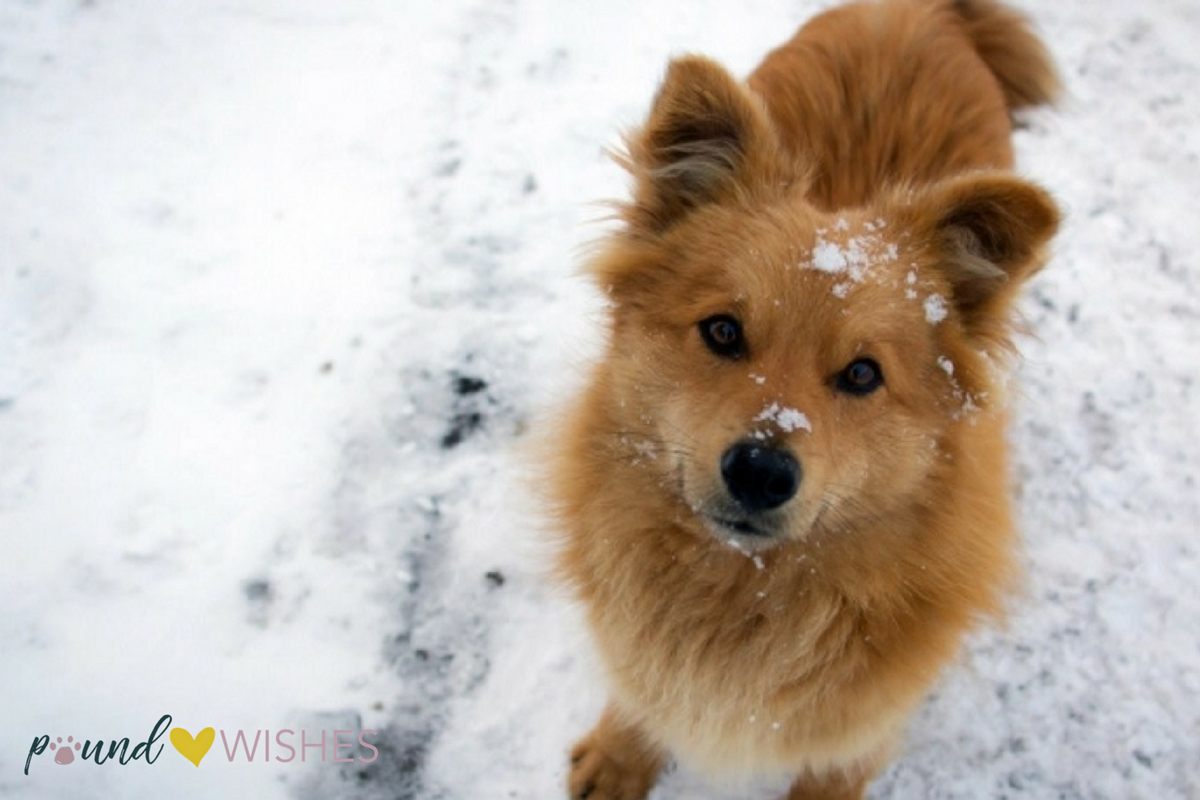 With record low temperatures across the nation, and the East Coast preparing for a winter storm, rescues and shelters stress owners to protect their pets from freezing temperatures. According to the American Veterinary Medical Association, there is a common misconception that dogs and cats are more resistant to cold weather than humans because of their fur. Over the past month, various animal controls, rescues, and police have received hundreds of calls and reports of animals being left outside in the harsh, bitter cold. They have found animals frozen to death or with severe frostbite on parts of their body. According to Petplan, a temperature of 40 degrees and lower can be life-threatening for most animals. Although every state in the country has specific laws on animal neglect and animal cruelty as a crime, some states, such as Pennsylvania and New York have more specific laws, prohibiting pets from being left outside in extreme weather.
During this winter, if you have a pet or see one outside, there are many things you can do to help get them through these next few chilly months. There are a few warnings signs your pet is feeling cold. The most visible sign is your pet shivering, if this is happening it is too cold for your pet to be outside. Even when dogs are cold, their body may feel warm to the touch due to fur. If you don't know how to tell if your dog is cold or are unsure if they are, feel their ears. If their ears feel cold, particularly around the edges, it is time to bring your dog inside. Another few signs to look out for are slow movements/lethargic, whining, and limping. If you notice any of these, be sure to bring your dog inside and provide them with proper warmth.
To protect your pets from the dangers of extreme weather during the winter, always remember to bring them inside when temperatures start to drop. During winter months, it's best to shorten the length of your dog's walks and consider putting booties on their feet. According to Dr. Kim Smyth, a staff veterinarian with Petplan insurance and a pet health writer, not only do booties keep dogs' paws warm, but they protect paw pads from toxic chemicals on the ground, such as deicing agents (like salt) and antifreeze. After a walk, owners should wipe down their dog's feet and check lighter paw pads for redness or swelling. Also, giving your pet plenty of fresh water will prevent their skin from flaking and itching in the dry weather. There are many things you can purchase for your pet to make sure they stay warm. Item such as booties, blankets, sweaters, and indoor heating pads; would benefit your pooch.
The winter can be extreme for your pet, especially if you're not aware they can be just as affected, if not more, than their human companions, unknowingly leaving them out in the cold. Make sure to provide the necessary accessories and protections during this time. Something else to consider is that there are plenty of other animals on the streets or in shelters who aren't as lucky to have you as an owner. And these animals may not have access to items like booties, blankets, sweaters, heating pads and much more. You can be the kindness in an animal's life this winter by providing some help. We have many animals on the poundWISHES platform who need funds for medical needs, as well as much-needed products on their wishlist registries. Consider donating a winter item to ensure they are warm: www.poundwishes.com/wishlists. To give back further, you can choose to become a monthly donor by joining our wishpack: www.poundwishes.com/wishpack