Mission: PAWS is a non-profit cat & kitten rescue in High Point, NC area. We strive to find great homes for our kitties. We serve as one of High Point's only cat rescues.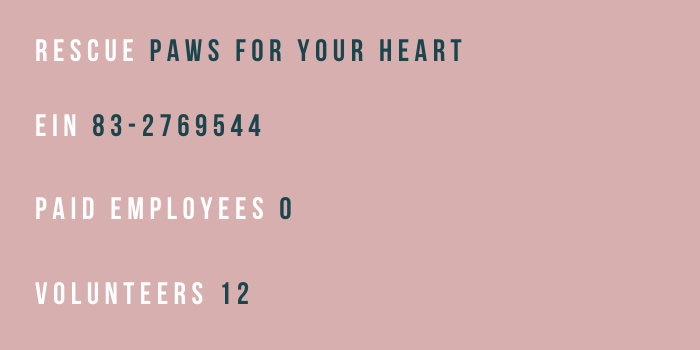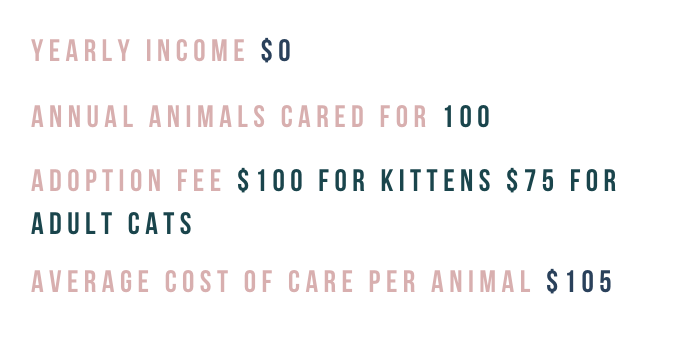 I adopted a cat years ago from a local rescue and shortly after found a litter of kittens. I decided to foster them through that rescue. After that there was just no end in sight.

PAWS strives to take our felines from our local community to keep the out of our shelters. We are adamant that they all have the medical care they need and deserve. PAWS has pledged to give them that care even if it means taking in fewer cats/kittens. We also are very strict as to who adopts our charges. Adopters are checked out thoroughly with vet record checks, personal references, fosters interview the prospective adopter and have the final word in the adoption. It must be right for the cats, the foster, the adopter and the application approver.

Being able to keep food and litter in stock for our cats being fostered. Fosters pay for a lot of the food and litter but it gets expensive for them.

Agate. She is 18 months old and only weighs 5 lbs. She came to our rescue as a 10 week old kitten that was headed for euthanasia.


We took her in and have nursed her back to health. With much money and many sleepless nights and uncountable trips to our wonderful vet, I doubt she will ever be adoptable. But that's ok. She is very loved at my house. Because of her I have learned to give sub-q fluids, shots, enemas and many other useful things. Agate has also showed me that with effort we can bring them back to good health. It just takes the will and some cash!



PAWS would love to be able to take in enough kittens to make our local shelter into a no-kill shelter. We can at least make a difference in the amount of euthanasia there.

Related Articles: