Mission: We are currently focused on helping the homeless pets of Pflugerville to be healthy and find safe and happy homes, establishing programs that benefit the pets in the Pflugerville Animal Shelter, and informing the community of Pflugerville that they can find their next pet with Pflugerville Pets Alive! While our primary goal is Pflugerville, we are able help within 50 miles of the city; anything outside that area will require special permission.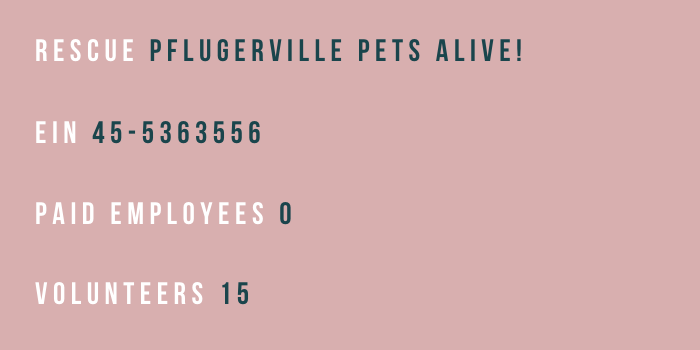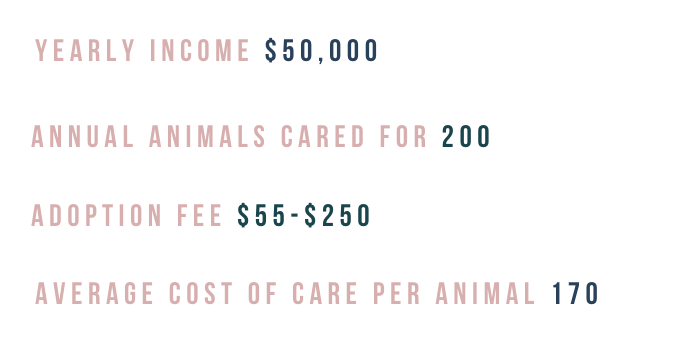 I was asked to help a few volunteers do the paperwork to start their rescue. They went to work for the city (where they could not be involved) and it all fell on me to keep it going. Seeing how underfunded my city shelter was, I decided to get involved.



We help pets in the area - keeping them out of the shelter, getting them out of the shelter, stopping unwanted litters.



Our biggest obstacles include getting volunteers and board members, the lack of foster homes, fundraising, never ending need of pets needing help.



There is a new one every week! My personal dog - my first foster (before starting the rescue) made me have a very soft spot for shy, timid dogs. Another foster, made me a vaccination preacher (she was a parvo foster).

Though I guess the first one that started my passion was a 6 month old puppy that the lieutenant in charge of a shelter ordered to be killed. The puppy growled at her when she lunged and screamed at him to test his reaction. This was a power play as the new shelter director was hired the day before and she was the one ordered to kill him.



Ideally, I would to be put out of business! My hopes are to have the whole industry not needed as people treat pets as they should and society learns that pets are not disposable.

Related Articles: