Mission: We would love to save them ALL but sadly we cannot. Based in Minnesota and Iowa NBR offers adoptions of Boxers and blends and lifetime sanctuary to elderly and special needs Boxers.


Our first year with NBR has flown by and we helped save the lives of over 70 dogs mostly from kill shelters in the U.S. We vet, transport, offer complete surgeries when necessary, spay and neuter, vaccinate, analyze behavior, and match adopters to the dogs available for adoption. If we take in elderly or medical dogs with special needs we offer them a home for Life where they will have love and medical care for as long as necessary. NBR is a 501(c)(3) nonprofit animal rescue organization.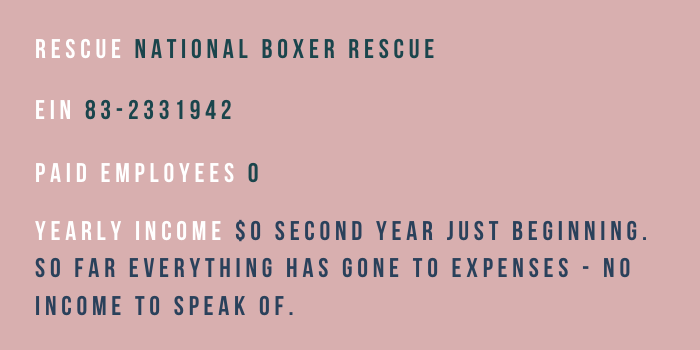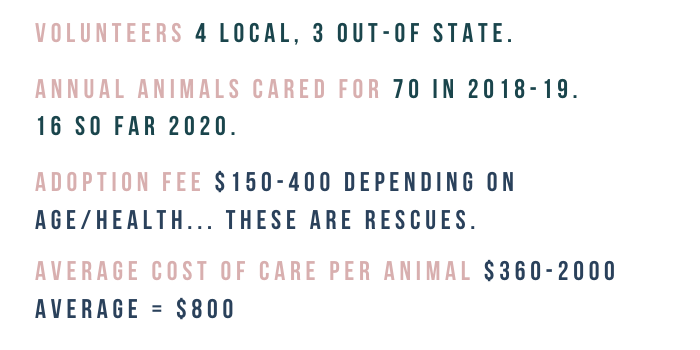 I had bred and owned prior to understanding the plight of the abused, neglected and kill shelters. I worked as an admin for a rescue for 16 months prior to the owner's death. It was after that sad event that National Boxer Rescue was born in October 2018.



We are a home and foster-based rescue doing what we can with what we have (digging deep in our pockets) while raising three teen grandkids. Somehow we have gotten the reputation of taking on difficult medical cases, so we are asked to and our hearts break. We take on only what we believe we can handle but they usually come with more than what we are told about.



At present we have six sanctuary lifetime (special needs and medical), one medical on the way and four adoptables in our home base and two adoptables in foster. As soon as one is adopted or even before, I am busy securing transport for another. "We" are a retired couple with children and grandchildren who volunteer and volunteer fosters. I recently lost my Iowa partner. It is difficult to find trustworthy and reliable fosters but have secured a few. We have a great vet, the lowest rates in the area but still comparatively expensive. We don't skimp on vetting. We don't skimp on food giving quality dry, canned, cooked and raw daily as well as supplements as needed.



We don't kennel here (open floor/couch/bed plan) and so far have had loving, gentle dogs that have trusted us to help them recover from the horrors they had survived. Believe me we have seen the worst of what humans can do to animals. But somehow with the right love, care, medical they survive and live lives they never knew before.



Property, money, a sponsor. We are in the city and want so much to give the dogs, all of them, woods to run in and squirrels to chase. I have found a place but don't foresee ever raising enough funds to buy it.

Money because money. Vet bills and food mostly. Transport is costly.



Several. Chloē my first Boxer and the way the cancer took her. Tucker our first deaf Boxer and the Lymphoma that ravaged him at 2. Chevy our gentle giant Boxer/Mastiff who after being found completely torn up on the street, shot, now has had two Mast Cell surgeries and teeth removed takes every rescue dog under his calm wing and makes them feel safe even though he still has nightmares himself. Stella, the teensy, emaciated, neglected, malnourished, over-bred Boxer on death's door with cancerous tumors and a large hole ripped out of her thigh has shown me that you can ALWAYS rise above any situation. There are so many.



My original hopes were to find trustworthy fosters in each region of the US and coordinators to help pull dogs from kill shelters, vet them and place into great homes. Massive undertaking.

I've become a little bit more realistic but it's still a dream. I have found a property with an okay house but it has a fantastic outbuilding and a workshop, acreage and a private lake for the dogs. We will never have the money but I think about it every day. Every Day. If I had the money. IF I had a sponsor... IF I won the lottery. We could help so many more. My "ultimate" dream would be to build 4-6 cozy little cabins there for volunteers to come and spend a few nights in the cabins with a few of the dogs, especially the sanctuary dogs so they can experience "home life", a couch and snuggles.

Related Articles: