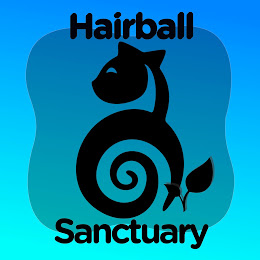 Hairball Sanctuary Limited
WE STARTED THIS ORGANIZATION UNOFFICIALLY APRIL 2016 IN PORTER, TX. FROM THAT TIME TO NOW, WE HAVE SAVED AND REHABILITATED OVER 60 CATS/KITTENS. SOME FOUND A HOME, AND THE ONES THAT DID NOT (DUE TO CHRONIC ILLNESSES SUCH AS DIABETES, CONGESTIVE HEART FAILURE, FIV AND/OR FELV POSITIVE, KIDNEY FAILURE, BEHAVIORAL ISSUE FELINES, ETC.....) WE ENDED UP KEEPING THEM ALL PERMANENTLY. OUR HOME BECAME THEIRS.
IT HAS BEEN VERY CHALLENGING PROVIDING FOR THEIR MEDICAL HEALTH ALL THESE YEARS, BUT WE HAVE MADE IT THROUGH SOMEHOW.
THIS YEAR WE DECIDED TO FILE FOR A NON PROFIT ORGANIZATION TO HELP CONTINUE WITH MEDICAL EXPENSES FOR THESE LITTLE GUYS.
Pets cared for by Hairball Sanctuary Limited
No results found for your search!
Can't find what you are looking for?
Email us at
support@cuddly.com
for assistance.