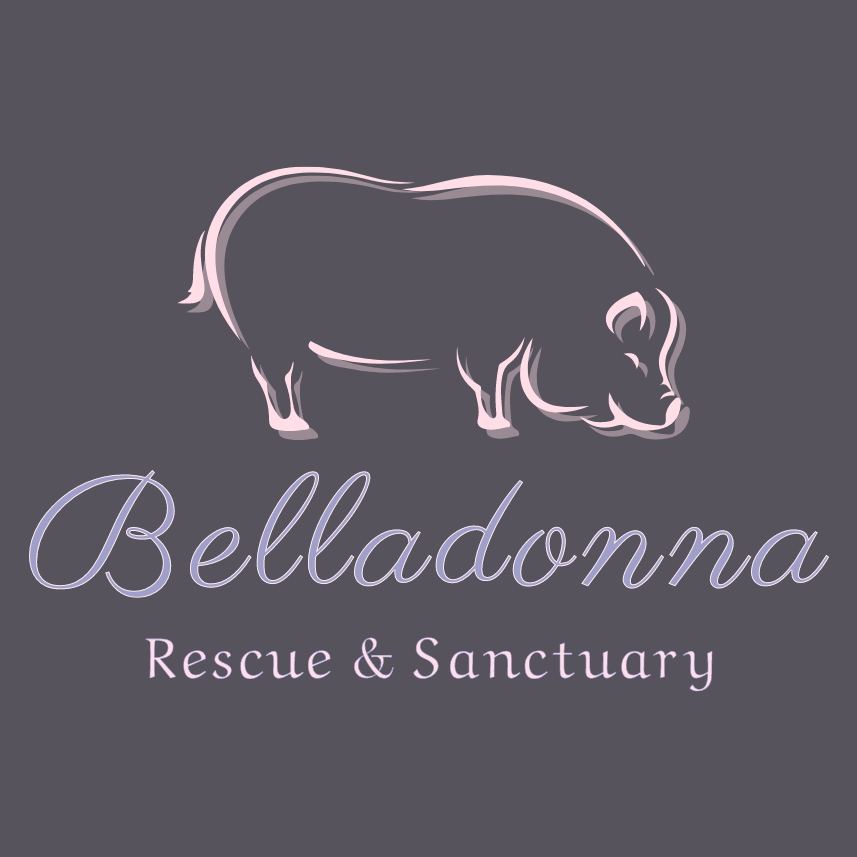 Belladonna Rescue & Sanctuary Inc.
Belladonna is a 501(c)(3) non-profit farmed animal rescue and sanctuary located on the outskirts of West Lafayette, Indiana. We are committed to providing a forever home to farmed animals and educating the public through advocacy and animal interaction.
Belladonna was founded by Nick and Caitlyn Rhorer in 2020 when they adopted their first four pigs from Kanda Farm Sanctuary. From there it just keeps growing! In 2021, Belladonna became an official non-profit sanctuary for farmed animals. Currently, Belladonna is home to a variety of animals including pigs, sheep, chickens, roosters, bunnies, dogs, and cats.
Pets cared for by Belladonna Rescue & Sanctuary Inc.