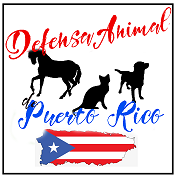 Defensa Animal de Puerto Rico
We help people to rescue hundreds of dogs, cats and horses yearly around the island of Puerto Rico! When a rescue is fully funded we will close their wish with CUDDLY but continue to post their rescue story and updates on Social Media! We invite you to adopt one of our rescues as our dogs & cats can fly to the USA or travel anywhere in Puerto Rico! Our horses can only be adopted in Puerto Rico. Visit our adopt page for more information.
Defensa is a Federal 501c3 and Puerto Rico Accredited Non Profit Animal Rescue Organization. Nothing We Do Is For Profit, Everything We Do Is For The Love Of The Unwanted Street Animals of Puerto Rico!
Pets cared for by Defensa Animal de Puerto Rico