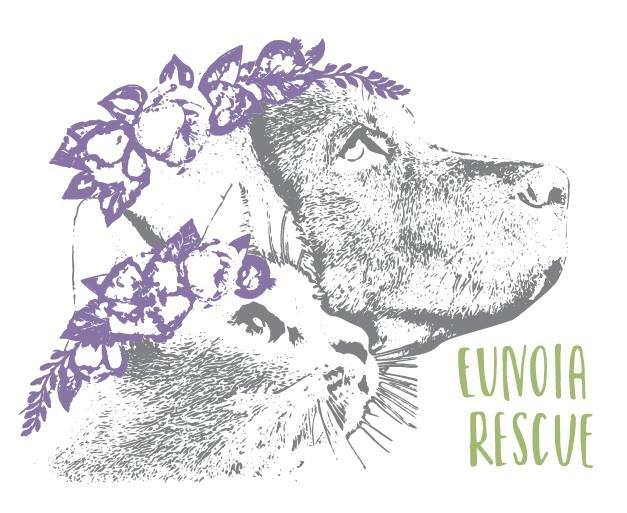 Eunoia Rescue
Eunoia Rescue is a 501(c)(3) nonprofit organization located in Charleston, South Carolina. We are dedicated to saving lives of homeless animals in South Carolina by pulling them from the euthanasia lists of local shelters and placing them in loving homes until they are adopted. The word "eunoia" means "beautiful thinking" and we are hopeful we can turn our beautiful thoughts for these animals into reality by giving them safe, loving, forever homes.
We are completely foster based and do not have a facility to house our dogs. Because of this we cannot bring a dog into our rescue without having a foster home lined up. The rescue provides all of the needed supplies for the foster family, and we also cover all medical expenses of the foster animal. If interested in becoming a foster for Eunoia Rescue, please let us know.

Because we are a private nonprofit, we do not receive any financial support from the government. Most of our animals come to us with medical issues, 75% of those having Heartworms. With illness comes expense, and we rely entirely on donations to continue our mission. All donations can be used as a tax write off, and we are so grateful for the support because without it we could not continue saving lives.

Pets cared for by Eunoia Rescue