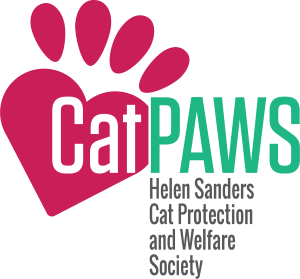 Helen Sanders CatPAWS
We are an organization continuing Helen Sanders' legacy of caring for cats and educating people by setting the following goals:
1. Promote spay/neuter through advertising and education;

2. Raise money to sponsor spay/neuter surgery, providing low-cost options, vouchers;
3. Form alliances with shelters to rescue cats and kittens in danger of being killed,
4. Supply support to trap/neuter/return efforts (TNR),
5. Provide foster homes for abandoned/orphaned kittens,
It is hoped that through the Helen Sanders Cat Protection and Welfare Society (HS CatPAWS) the staggering problem of pet overpopulation with its resultant tragic consequences can be eased and helpless cats whose only crime is to be unwanted can escape certain death and get another chance.

Pets cared for by Helen Sanders CatPAWS
No results found for your search!
Can't find what you are looking for?
Email us at
support@cuddly.com
for assistance.