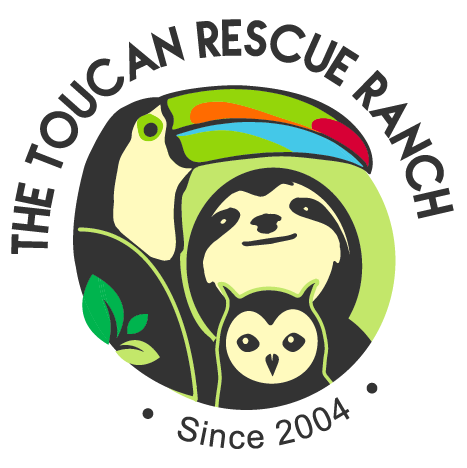 Toucan Rescue Ranch
The Toucan Rescue Ranch (TRR) mission is to rescue, rehabilitate, and release Costa Rican wildlife. TRR works with a model that focuses on conservation, education, and research to ensure a brighter tomorrow for native animals.
TRR receives and cares for confiscated, sick, and injured animals from government agencies. The Toucan Rescue Ranch works closely with the Ministry of Environment and Energy of Costa Rica (MINAE) who brings injured and displaced wildlife to the center. TRR provides sanctuary while giving treatment, rehabilitation, and eventual release to their natural environment.
The Toucan Rescue Ranch was established in 2004 by Leslie Howle and Jorge Murillo, originally a rescue center for toucans and other birds. Quickly, however, the rescue center expanded to owls and other wildlife.
TTR expanded even further, in 2007, when a baby sloth named Millie arrived and was left solely in TRR's care. It is Millie, her story, and her resulting medical needs that truly transformed the Toucan Rescue Ranch into the fully operating multi-species wildlife facility that it is today.
As a charitable organization, we are supported by donations. Donations provide financial support that directly promotes the health and wellbeing of animals. We promise with your support you're improving the lives of rescued wildlife and the vitality of our rainforests.
Pets cared for by Toucan Rescue Ranch