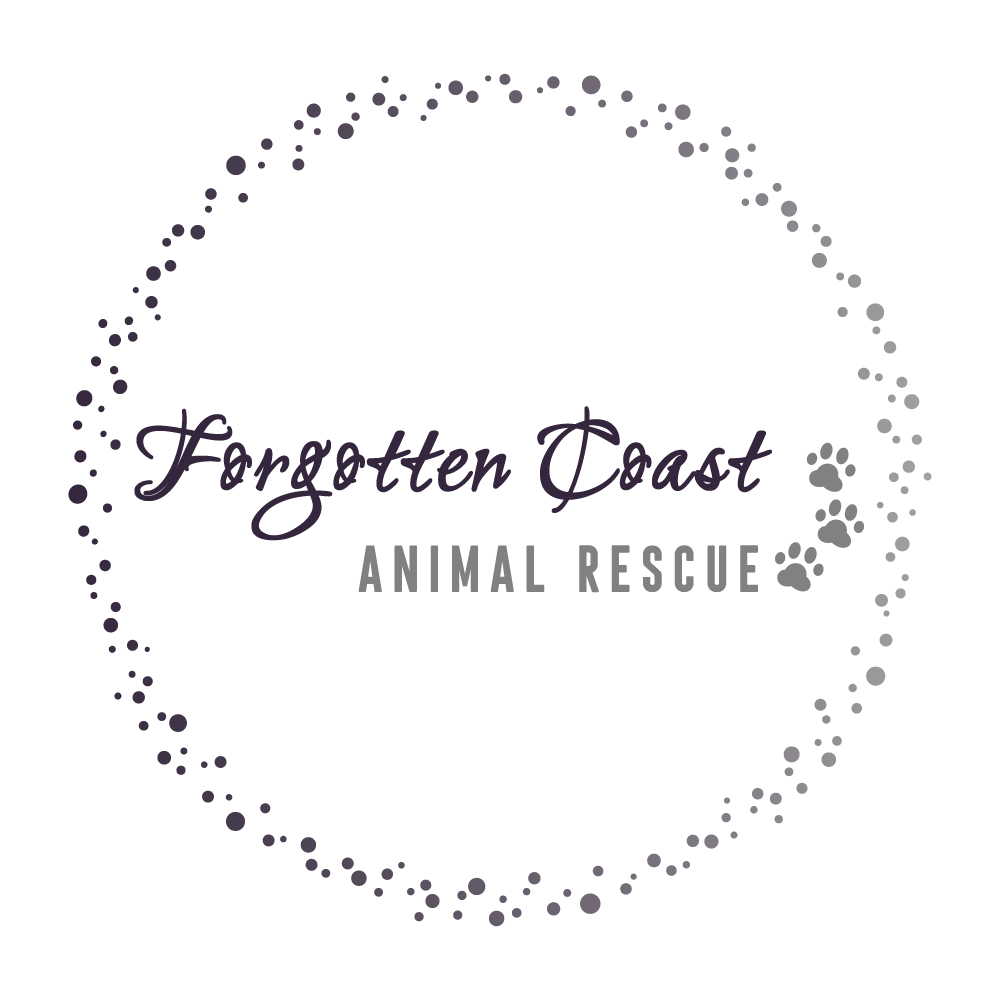 Forgotten Coast Animal Rescue, INC.
Forgotten Coast Animal Rescue is a non-profit 501c3 volunteer-based animal rescue organization focused on saving animals from euthanasia and homelessness through rescue, education and outreach. Primarily serving Houston, TX, and also North Florida.
Our co-founders Rachell Jones and Courtney Lomelo met in 2019 where all good rescue ladies hang out: Facebook groups dedicated to rescuing dogs. Although Rachell lives in Florida, and Courtney in Texas, together they networked and found a home for their first dog together! His name was Ryder. Courtney began rescuing street dogs in 2011 and Rachell entered the rescue world in 2018 inspired by countless dogs displaced by Hurricane Michael in Florida.
The duo went on to network several more dogs on high-kill Houston shelters' euthanasia lists. They got to know each other over late-night calls and Facebook messages. A true modern friendship! Finally, they decided to officially form a rescue together, and Forgotten Coast Animal Rescue was born.
Forgotten Coast Animal Rescue was named for Rachell's home coast in Florida. Presently, FCAR operates primarily in Houston, Texas. We hope to expand to North Florida, the forgotten coast, in the coming years to care for Rachell's home state.
Pets cared for by Forgotten Coast Animal Rescue, INC.